Detroit Tigers Group Tickets
For Party Bus Trips
Even longtime Tigers fans may not realize that there are special discounts on group tickets. When you're planning your special Tigers party bus trip, you'll want to take advantage of those special rates. Beyond just lower prices, you'll also enjoy a host of perks that individual ticketholders can only dream of. Let's talk about that.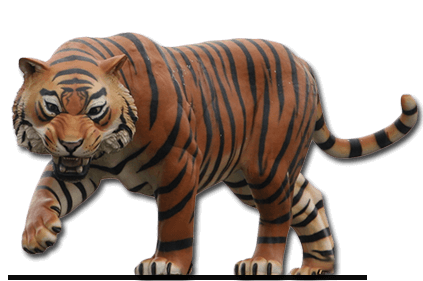 The group leader (that's you!) gets a free gift. Your group's name will be recognized on the scoreboard. (This is especially cool if there happen to be any kids in your group. They'll love it.) You'll receive posters to promote your event. And of course you'll get those reduced rate tickets and seating together as a group (both are subject to availability and you have a much better chance of getting both if you call far in advance).
You'll want to let them know when you're purchasing the tickets if anyone if your group will need handicap accessible seating. Your deposit of up to 20 percent is required at the time of booking, and you must pay for them in full 30 days before the game. Certain games do have group ticketing restrictions on them, so be sure to check the schedule and book those tickets early.
We love the fact that you can reserve your group tickets online without having to spend time on the phone with a customer service representative. They do give you a call a couple of days later to quickly confirm your deposit. You can see all of the available dates and seating sections right now at Tigers.com Group Ticket Packages.
Please note that group tickets can't be paid for at Comerica Park Ticket Windows. You must take care of that through the Group Sales Department at (313) 471-2555.
Of course, just because you're traveling together in the party bus doesn't necessarily mean you'll be purchasing your tickets together. If everybody is handling their own ticket buying, you have a lot more options. You can purchase them at TicketsNow.com, MLB.com, or even StubHub.com. There are often giveaways in local communities, online contests, and other opportunities to win a pair of tickets. Of course you can always go straight to Comerica Park and buy your tickets there in person.